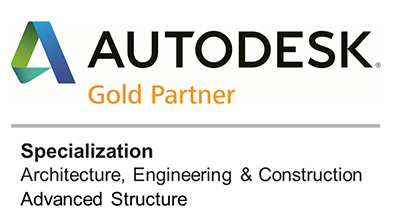 While classroom training not possible to proceed during this ongoing social distancing, online training is the best platform to continue learning and upgrade our skill to face a challenge ahead.
Aptus Infotech in partnership with authorized Autodesk Training Canter, introduced BIM based training series. BIM has become ubiquitous in the AEC industry and Oman will eventually have to adopt BIM into all construction projects, right from the design phase to competition.
So why not get a head-start and start learning the future technology? In this training series, we will introduce you to BIM and its different applications.
At the end of this training, you will
Upgrade your knowledge base and skills,
Set yourself apart,
Become invaluable member of your organization, and
Receive Autodesk Course Completion Certificate at the end of the course.
BIM Essentials is the first step into understanding the concept of BIM, how it is being used in the AEC industry and across different disciplines.
In this basic course, there is balance of theoretical and practical sessions and you will learn how to use Autodesk Revit. With a small batch size of only 10 students, you will receive one-on-one session with the instructor.
Please note that access to Autodesk Revit is a must for this introductory course. You can download the trial version for 30 days here: https://www.autodesk.com/products/revit/free-trial.
Students and faculty members can access Revit for free with school email-id. If you would like to purchase Revit, please contact our sales team on it-sales@aptusinfotech.com.
Start Date: 8th March, 2021
End Date: 20th March, 2021
Mode: Online
Fee: OMR 115
15% Early Bird Discount to first 3 registrants!