Cubicost is a new brand of Glodon Costing Solution for the international market. Cubicost provides BIM and AI technology based cost management solutions for construction owners, consultants, main contractors and subcontractors. 
At present, Cubicost supports quantity takeoff and cost estimation standards and rules in 11 countries and region worldwide. With partnership with Autodesk, Cubicost software can seamlessly work with AutoCAD.
Cubicost BIM suite is comprised of four individual BIM-based software products (TAS, TRB, TME, TBQ) that are focused on different needs of quantity surveying business. All these four products together virtually cover all general requirements in construction cost estimation business. Moreover, BIM model and related data can be easily transferred between four products, bringing you the most professional, efficient and accurate BIM cost estimation experience.
For personalized demos, proposals and training for the following software you can drop us an email on [email protected]
Architecture & Structure
BIM-based quantity take-off
with high teamwork efficiency.
Rebar
A quantity take-off software for
Rebar with cross-platform sharing.
Bill of Quantity
A cost estimating tool that enables
teams to collaboratively prepare tenders.
Mechanical & Electricals
Quantity take-off software for
MEP with extensive 2D documentation.
Quick Modelling & Inter-operability
Various Quantity Reports
High Teamwork Efficiency
Reduction in Takeoff time by 60 -70%.

Improved accuracy, productivity and efficiency 

Methods of Measurements are already built into the system

 

Deductions considered automatically, ensuring accurate calculations.

Links 3D BIM model to BOQ – Allowing for real-time variations.
 Whether you work in building design, infrastructure design, construction, or a combination of these industries, the Cubicost provides an essential set of tools at a great value.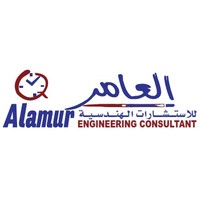 Cubicost is a real evolution of the QS industry, especially in Oman. It is very quick and saves a lot of time. Can see the project in 3D so it is easier to imagine and very helpful to complete a complicated project accurately. I would recommend Cubicost to everyone"
Ishara Ranasinghe
Senior QS , Alamur Engineering Consultant
<?php echo do_shortcode('

');?>